Jay Peak Resort, Vermont
​​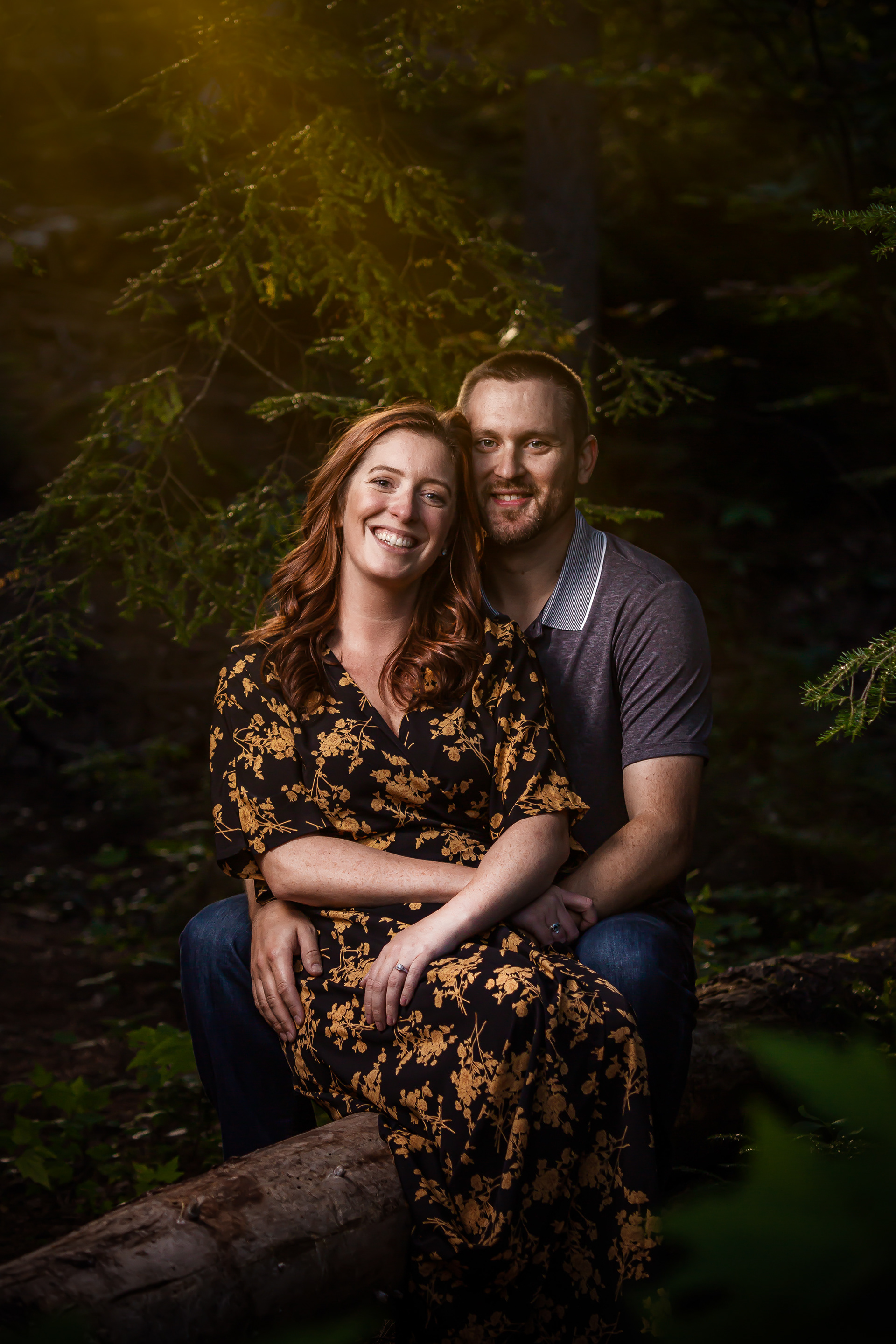 Please use the information below to help you book and enjoy your weekend away!
Guests will be shuttled to the ceremony which will be at the Garden Valley Pond, located by a red arrow in the top right corner of the map below
Guests will be shuttled to the reception which will be held inside the

Austria Haus

, located by the green

9

on the map below
Please use the Group Reservation Number above when booking for additional savings on lodging.
The wedding party will be staying in the Timberline Condos (4752-4761), located with the red circle on the map.
You can either stay near us in the red or purple circles, or you can stay at the hotel if you prefer!
Reservations Line – 1-800- 451-4449
In order to allow all guests, especially parents, a weekend of relaxation we have chosen for our wedding to be an adult only occasion. We hope this advance notice means you are still able to share our big day and will enjoy having the day (or weekend!) off!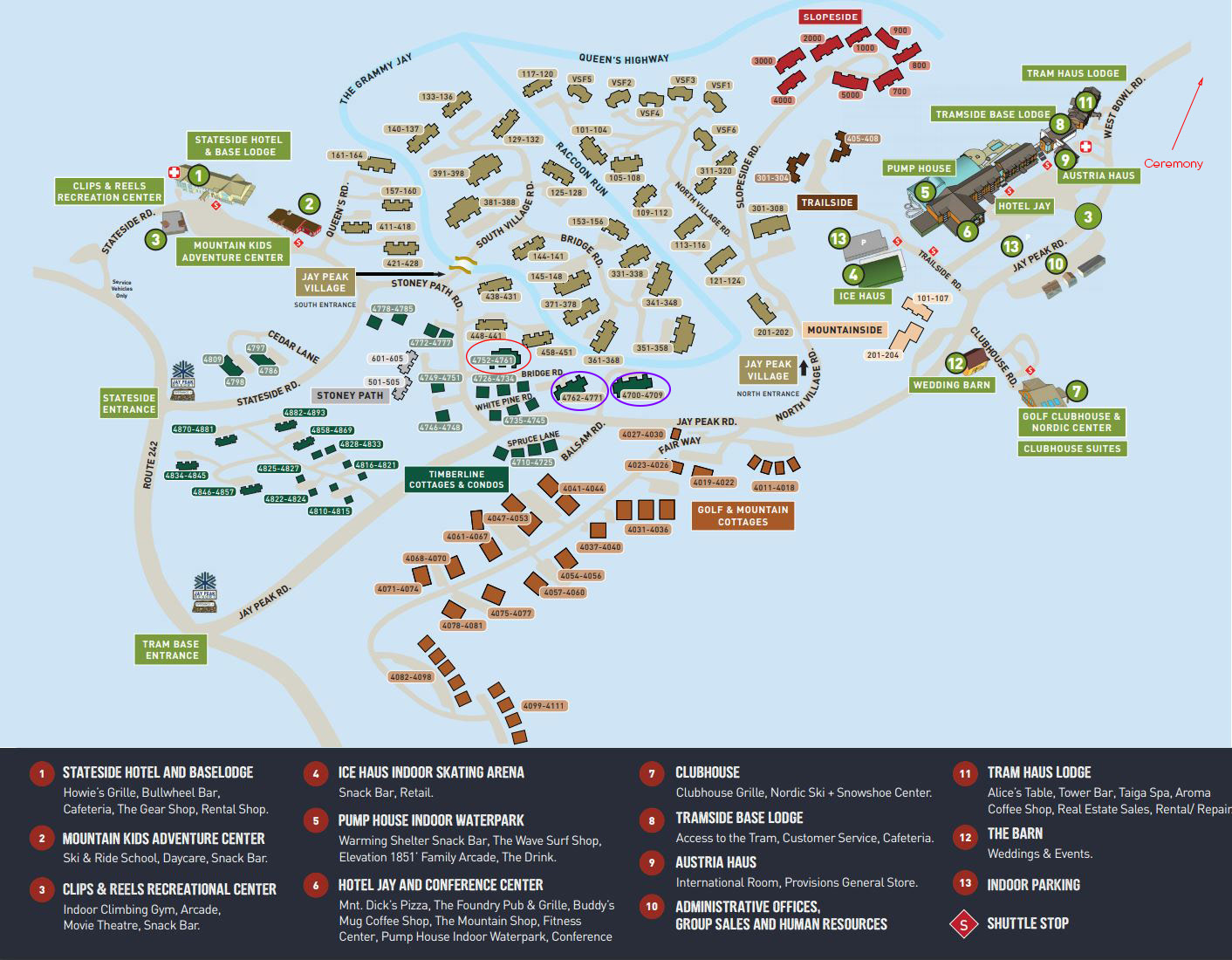 These are the 2019 savings when using the Group Reservation Number above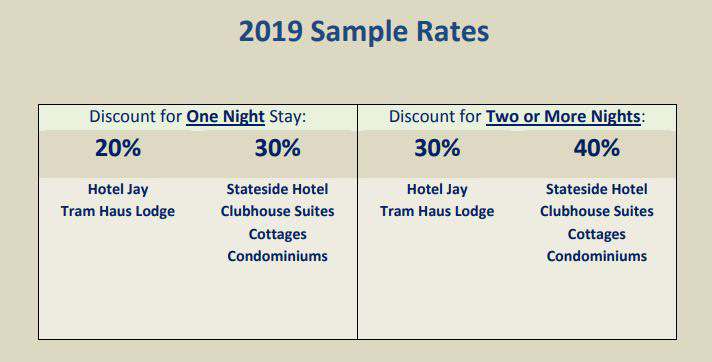 These are the 2019 rates for the different types of lodging. As you can see, it's cheaper to group up and stay longer.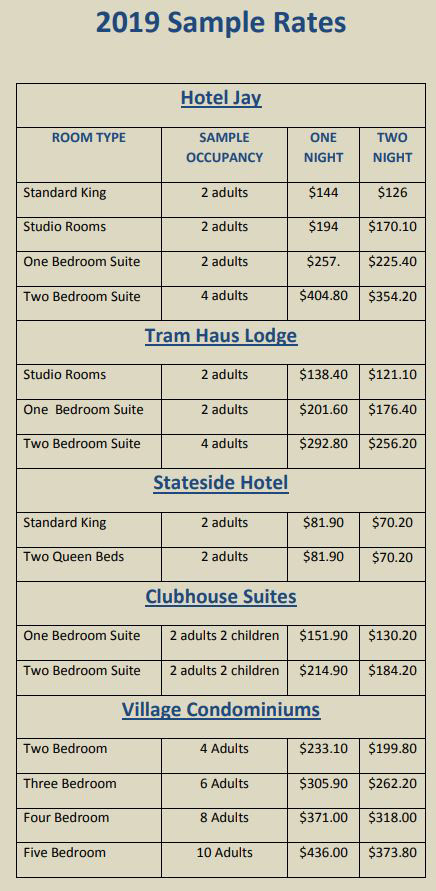 Welcome party, TBD o'clock - In place of the standard rehearsal dinner, we will be having a welcome party. All are welcome.
Ceremony, 4:00pm at the Garden Valley Pond 
Cocktail Hour, 4:30pm at the Tramside Base Lodge
Reception,
6pm 
at the Austria Haus
Breakfast -
TBD o'clock at TBD location